Fitness Results Stopped? How to Reset Yourself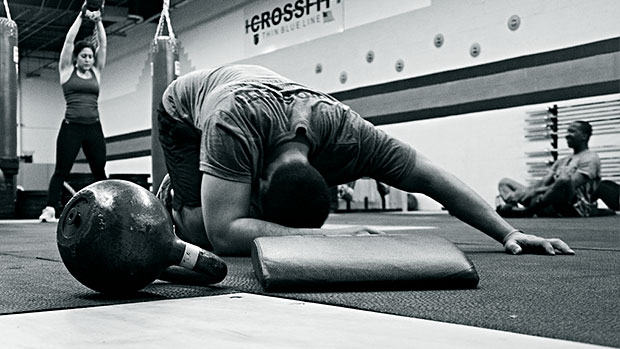 It's the beginning of March. Shit, this year is moving fast. But you know what isn't moving as fast? My fitness results. I've hit a slight wall with my training and although I'm still staying fit and in shape I'm not progressing as well as I want to. And it's stressing me out. If this is relatable and you're feeling the same, don't worry, that makes two of us.
As a result, I've written down some of the things that can be done for both you (and me) to get us back in that fitness grove and sailing on through March.
UP THE INTENSITY WITH YOUR WORKOUTS
Try and incorporate different styles of training to your regime. This not only keeps things fun and interesting but can help with that plateau. Once a week go running if you don't do that already, or a swim. Book into one class a week (I know they're expensive but think of it as two less drinks on the weekend). Do a HIIT class one day, some weight training the next and a gentle swim the day after.
MAKE SURE YOUR CALORIES HAVE BEEN TAILORED RIGHT
If you're training for fat loss, this will only occur if you are in a calorie deficit. If your results have plateaued the first thing I'd advise is to check the calories you are consuming and compare that to your total daily energy expenditure (TDEE). A pound of fat is the same as 3,500 calories so to lose one pound of fat a week, ideally you need to be in a deficit of 500 calories a day or an overall weekly deficit of 3,500 calories. On the flip side, if your results for strength/mass gain have halted, you may not be consuming enough calories to fuel your training.
 ADD RESISTANCE TRAINING
If you're lifting weights, lift heavier! If you're following my online programme using your own bodyweight, do more reps! Note down the weight you lift, the reps you do, the sets you achieve so next time you have a target to match and/or beat.
MOVE YOUR DAMN BODY OUTSIDE THE GYM
Taking the stairs not the lift, walking up the escalator instead of hanging out on the side, walking to places when you'd take the bus or tube. This will all contribute to calories being burned and you'll be surprised at how many more you do burn when not being a lazy shit.
TOO BLESSED TO BE STRESSED
Exercise is a stressor on the body itself and will increase your cortisol levels. If you've been training hard for a while now, or for a few weeks, don't be afraid to take a few days or a week off! Still stay active – walking, yoga, swimming etc. but do things that are nice to your body. This is so important if you want to maintain progress and not burn out. You've been working hard, it's good to show your body some loving and rest and recovery.